Are you a Musician? Or Performer? Would you like to take part in a new contemporary art work?
Pocagallery requires musicians/performers of any discipline.
The musicians/performers are invited to interpret a graphic score about the Aste Nagusia that will be exhibited in the gallery space.
The performance of the score will be 11th September 2013. Chosen musicians/ performers will be paid for their performance.
If interested, please contact Rebecca Jones on msrebeccajanejones@gmail.com
tel: 004453262457
Thank you.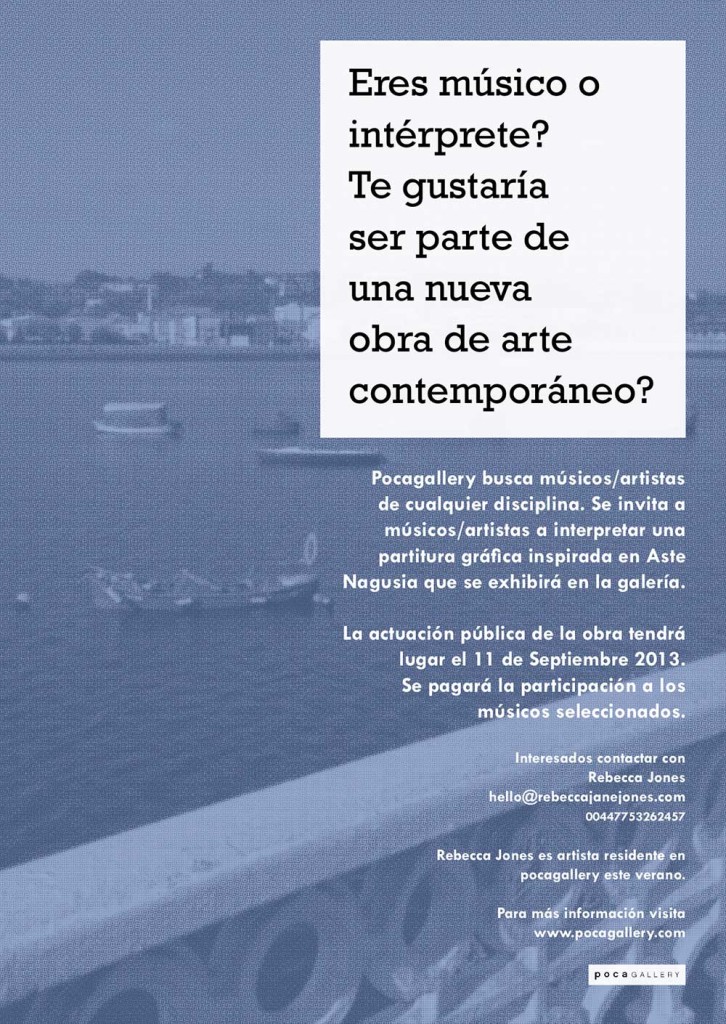 Eres músico o intérprete? Te gustaría ser parte de una nueva obra de arte contemporáneo?
Pocagallery busca músicos/artistas de cualquier disciplina.
Se invita a músicos/artistas a interpretar una partitura gráfica inspirada en Aste Nagusia que se exhibirá en la galería.
La actuación pública de la obra tendrá lugar el 11 de Septiembre 2013. Se pagará la participación a los músicos seleccionados.
Interesados contactar con Rebecca Jones msrebeccajanejones@gmail.com
00447753262457
Gracias